First new MG for 16 years rolls off Birmingham production line

The first all-new MG for 16 years rolled off the production line in Birmingham yesterday as part of an Anglo-Chinese collaboration. All the testing and engineering has been carried out at MG at its plant at Longbridge in Birmingham.




Posted: 140411
Back to Which MG is for you?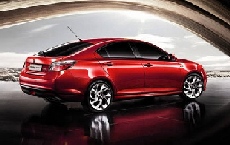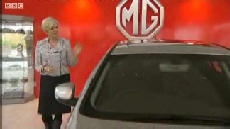 The new 1.8 litre MG6 was designed and engineered in Britain, manufactured in China and assembled in a factory at the former Longbridge site in the UK. The new model will compete with the Ford Focus and the Volkswagen Golf and is priced at 15,500 to £19,000.

The 1.8 litre petrol, turbo-charged MG6 has a top speed of 120mph (193km/h) and takes 8.4 seconds to go from 0-60mph. Guy Jones, from MG, said "a total of 400 people were now working at Longbridge, in design, engineering and assembly roles."

See the BBC report. Video clip